 Severn and Wyre to close next month

Shropshire local radio station The Severn and Kidderminster's The Wyre are to be closed by owner MNA Broadcasting at the end of next month.
There are expected to be a small number of redundancies as a result and Ofcom has been told of the group's intention to return the licences.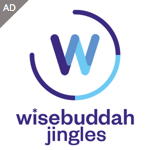 A short statement seen by RadioToday.co.uk said that the company has found it hard to trade profitably in the challenging economic conditions.
The Wyre launched in September 2005, while The Severn is a combination of two licences – the station formerly known as Telford FM which launched in 1999 and a station for Shrewsbury and Oswestry which launched in 2006. Telford FM was rebranded as The Severn last September. All three stations have been co-located in Telford since 2009.
MNA Broadcasting is part of Midlands News Association which owns titles including the Express & Star in the West Midlands and the Shropshire Star.
A spokesman for Ofcom told RadioToday.co.uk: "We are aware of MNA's intention to hand the licences back, but they have not yet done so." He added that the regulator would need to consider the best use of the frequency before deciding whether or not the licences would be re-advertised.