 Radio 1 chart goes visual for last hour

The weekly climax to BBC Radio 1's Official Chart show is to be available to watch in vision for the first time in its history.
From the end of next month, visitors to the station's website will see presenter Reggie Yates counting down the top ten singles and see extra content relating to each song as it's announced in the chart.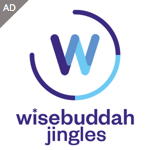 The 6-7pm hour of the show will be visualised from Sunday 26th February and as well as getting a video feed from the Radio 1 studio, we'll be able to see the music videos of those artists in the top 10, previous Live Lounge performances and exclusive interviews with artists featured in the chart.
It's the first time the official Top 10 has been visualised weekly at the BBC since Top of the Pops was axed in 2006.
Ben Cooper, Controller of BBC Radio 1, said: ""This is the Chart Show for the 21st century. I'm very excited about this innovation. Young people will be logging on to listen, watch and take part in the show. I hope that this will be to our young listeners what listening to the chart and waiting to record your favourite pop songs was for another generation.""
Reggie Yates added: ""It's so exciting that Chart Show listeners can now become Chart Show viewers. For the first time fans will be able to see all the antics and interviews that take place each week on the show in the run up to announcing the No.1 single as well as being able to watch the music videos from the Top 10 artists.""
Martin Talbot, Managing Director of the Official Charts Company, said: ""It feels completely appropriate that Radio 1 should choose to reinvent the concept of the radio show in the year that the Official Singles Chart marks its 60th anniversary. The Official Singles Chart has always reflected changing musical tastes and the evolving ways music fans have bought and enjoyed their music. And Radio 1's innovation will change the way music and chart fans engage with the weekly Official Chart Show."