Weekend shuffle for BBC Radio 6 Music

Digital station 6 Music has announced a number of change to its weekend schedule from next month, including the signing of Gilles Peterson.
He joins for a Saturday afternoon 3-6pm show on his departure from Radio 1 after 13 years.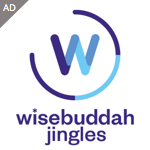 The show will be produced by indie Somethin' Else and feature musical styles including soul, jazz, hip hop and dance.
Gilles says: "I feel extremely lucky and privileged to be joining BBC Radio 6 Music after 13 years on Radio 1. The level of music appreciation by the presenters and listeners is really exciting for me and I'm sure there's much I can learn to aid me and continue the journey I've been on since my pirate radio days. I feel like I'm coming home before I've even been there."
The changes mean Jon Holmes' 4-7pm Saturday show moves to Saturday mornings 10am-1pm, with Liz Kershaw remaining in the 1-3pm slot.
Craig Charles' Funk and Soul Show moves forward an hour to start at 6pm, ahead of a new show from Tom Robinson, which will feature musical guests, sessions and tracks from the BBC Introducing portfolio. Tom's 'Now Playing @6Music' show moves to Sunday nights 6-8pm.
Tom says: "Having banged the drum for BBC Introducing in the middle of the night for the past four years, I'm seriously chuffed to be bringing new artists – and old favourites – to a much bigger audience in this prime slot on Saturday nights."
Bob Shennan, Controller of Radio 6 Music said: "I'm sure these changes will enable us to continue the growth of the reach and distinctiveness of 6 Music."
The weekend changes come into effect from early April. Meanwhile, the weekday early breakfast show, hosted by Chris Hawkins, is moving locations from later this month and will come from 6 Music's studios at MediaCityUK in Salford. The station already broadcasts a number of shows from BBC North, including Radcliffe and Maconie, Guy Garvey and Craig Charles.
Chris says: "I'm moving up to Salford shortly and I can't wait to get settled. After 15 years in London I'm looking forward to a fresh start and exploring the North West's amazing music scene."
Other weekend schedule changes
Tom Ravenscroft's Friday night show moves forward two hours to start at 7pm instead of 9pm.
6 Mix moves from Sunday nights to Friday nights from 10pm-midnight.
Don Letts has his reggae, dub and dance show consolidated into a two hour chunk from midnight – 2am on Sunday nights/Monday mornings.
Stuart Maconie's Freakzone on a Sunday night will start two hours later, at 8pm.