 BBC Trust: Radio 1 fails to meet targets

Radio 1's core audience is still too old, despite changes made to output following a change of wording in the station's service licence three years ago.
The BBC Trust says the median age of listeners to Radio 1 is 30 – but it is supposed to be aimed at 15 to 29 year olds.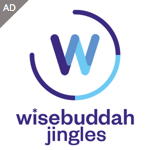 Presenters like Chris Moyles, Scott Mills, Zane Lowe, Trevor Nelson, Vernon Kay, Pete Tong, Sara Cox, Edith Bowman and Tim Westwood are over 30 – but Radio 1 always argued that the shows that they create are targeted at a younger audience and the age of the presenter has no impact on that.
The BBC Trust said: "Our aim that Radio 1 focuses more clearly on a young target audience so that its median age is within the target age group is still outstanding, although work is under way to address this issue. The median age has remained constant since our review completed in 2009 although, due to a change in Rajar methodology, it stands at 30, rather than 29, so just outside the target age group of 15 to 29-year-olds."
Since Ben Cooper's appointment as Radio 1 Controller in October, he has brought in younger presenters such as Jameela Jamil to do a Sunday night show and Gemma Cairney from 1Xtra to host weekend mornings. He also moved Greg James to drivetime with Scott Mills taking over Greg's afternoon show.
The comments from the BBC Trust come in a progress report on the Trust's service licence reviews.
The report also highlights that, in the cases of Radio 3 and Radio 4, the 'availability of RAJAR data only on a quarterly basis makes assessing progress of radio stations against desired outcomes fairly slow'. Radio 5 live's service licence review was only completed in January 2012 so the BBC Trust says it will check on progress later this year.