 Nation Radio starts syndicated Rugby show

Town and Country Broadcasting are starting a new sport show and networking it across all its stations.

Nation Rugby, which starts this Thursday, will air on Bridge FM, Nation 80s, Radio Pembrokeshire, Radio Carmarthenshire, Scarlet FM and Radio Ceredigion as well as Nation Radio.
The programme will be broadcast from Cardiff and hosted by former Ospreys head coach Sean Holley, and seasoned sports broadcaster Jeff Collins. It'll feature guests from the world of rugby plus the wider Welsh sports scene and entertainment world. Ospreys and Wales international Ryan Jones is featured on the first programme.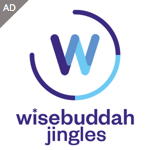 Sean Holley is looking forward to the first show: "I can't wait to get started. I hope Rugby Nation will become essential listening for rugby fans in Wales." His co-presenter Jeff Collins added: "I'm really looking forward to joining Sean on air. He'll provide a unique insight from his experience as a top level coach since the inception of regional rugby."