 Stephen Fry voices drama about the BBC

Radio drama producers The Wireless Theatre Company have just released their latest free audio production, 'We Are The BBC' starring Stephen Fry.


Playing himself in this quirky comedy-drama, Stephen becomes embroiled in a plot involving the theft of a BAFTA award-winning screenplay. This results in him being pursued by a pair of amateur-dramatic performers from Wales, desperately trying to expose the truth.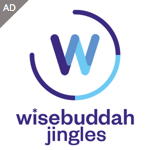 Written by Wireless Theatre regular writer and actress Susan Casanove, 'We Are The BBC' also features the company's patron Nicholas Parsons, playing himself, and is the follow-up to her 2011 hit, 'We Are Not The BBC', which starred Christopher Timothy.

When the Wireless Theatre Company launched in 2007, Stephen Fry was the very first person artistic director, Mariele Runacre Temple approached to be involved, however due to his famously busy schedule, the time had never been quite right. Following the success of 'We Are Not The BBC', which saw Christopher Timothy send himself up, Susan Casanove had the ambitious idea to write sequel which included a role that only Stephen could play – himself. Mariele and Susan, as well as director Jack Bowman, were delighted when Stephen's agent responded saying that not only had Stephen really enjoyed the script, but also that he would happily be involved.

The Wireless Theatre Company is an online audio theatre company designed to bring cutting-edge new audio comedy and drama productions to the iPod Generation. The company produces one free original radio play a month, working with a vast number of actors and writers from across the world. All Wireless Theatre content is distributed through the company website and iTunes.



Don't forget, we can send you radio news via email direct to your inbox with a number of options. Just use the form below to register.



Posted on Tuesday, September 11th, 2012 at 6:13 am by RadioToday UK