Real Radio introduces networked daytimes

Up to six presenters are to lose their daily shows on Real Radio as the network starts daytime networking.


Northwest presenters Darren Parks and Debbie Mac will syndicate their programmes across its five-station network from Monday 5th November.
Further cuts are also being made in other departments across the group.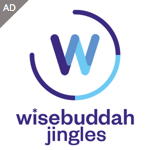 Darren will host the mid-morning show while Debbie will follow in the afternoon slot across Wales, Yorkshire, the North West and North East of England and Central Scotland through a partnership.
The peak breakfast and drivetime shows will continue to be hosted locally in each region during the week, whilst at weekends each station will retain a locally produced late breakfast show and move to networked programming during the rest of the day.
Real and Smooth Limited Group Managing Director Andy Carter said: "Advances in technology mean we know we can produce high quality programming which is relevant to the lives of our audience and maintain the local content that is important to them, such as news, travel and weather.
Our recent experience with Smooth shows that you can grow audience by providing high quality content from a single source providing you continue to offer content that is relevant to their lives.
The move is seen as one step closer to getting the network ready for Global Radio's re-brand as Heart next year.