 Winners announced for Student Radio Awards

Nottingham student radio station URN has taken the Best Station title for the 3rd year running at the 2012 Student Radio Awards.

Over 700 students and people from the radio industry attended the event, hosted by BBC Radio 1's Nick Grimshaw and Capital Breakfast's Dave Berry.
Of the fourteen categories of awards, 107 Spark FM from Sunderland scooped four including Best Male and Best Specialist Music. For the third year running, University Radio Nottingham won Best Student Station.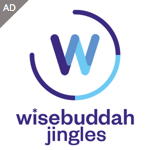 The full list of winners are below:
Best Station
Gold: URN
Silver: URY
Bronze: 107 Spark FM
Best Marketing & Branding
Gold: URN
Silver: Fly FM
Bronze: 107 Spark FM
Best Male
Gold: Ethan O'Leary [107 Spark FM]
Silver: Tom Watts [Fly FM]
Bronze: Matthew Hemmaty [Shock Radio]
Best Female
Gold: Hattie Pearson [Fuse FM]
Silver: Rachael 'Coco' Cole [URY]
Bronze: Claire Chambers [Fly FM]
Best Newcomer
Gold: Abbie McCarthy [RaW 1251am]
Silver: Giles Gear [URN]
Bronze: George O'Neill [URN]
Best Entertainment
Gold: Drivetime with Richie Lee [107 Spark FM]
Silver: The Chris Browning Show [Xpress Radio]
Bronze: The Tom Davies Show with Tom Davies [RaW 1251AM]
Best Interview
Gold: My Boy Daniel – Ivan Lehane [107 Spark FM]
Silver: Scott McGerty Interviews the Far East Movement [107 Spark FM]
Bronze: Rita Ora Interview – Mim Shaikh [LSRfm.com]
Best Technical
Gold: Bailrigg FM Field Switchboard [Bailrigg FM]
Silver: OpenOB – Low-latency audio over IP for broadcast [Insanity]
Bronze: Clickteesside iPhone App [Click]
Best OB/Live event
Gold: Varsity 2012 [RaW 1251AM]
Silver: The Forum Opening [Xpression FM]
Bronze: May Bumps [Cam FM]
Best Journalistic
Gold: The Pulse: The Truth About Taxis [URN]
Silver: The Pulse: Whose Lenton is it? [URN]
Bronze: The Science Show [URN]
Best Speech
Gold: Hello, I'm Half-Caste [Smoke Radio]
Silver: How I Lost My Faith [RaW 1251am]
Bronze: Beyond Silence: Saving the Sounds of Spring [IC Radio]
Best Specialist
Gold: Dance Revolution [107 Spark FM]
Silver: Mim Shaikh Presents The Shaikh World Show [LSRfm.com]
Bronze: Coco Electro [URY]
Best Chart Show
Xpression FM
Kevin Greening Award
Beyond Silence: Saving the Sounds of Spring [IC Radio]