 Sunrise sells shares in Radio Plymouth

Sunrise Radio Group has sold its controlling share in Radio Plymouth, with local shareholders now taking over controlling interest.

Several of the local shareholders have injected substantial new capital into the business gaining a 64% controlling interest for the local shareholder group of nine individuals.
Radio Plymouth's Chairman, David Rodgers, said today; "This is an expression of confidence in the local management and staff of the station. We recently had excellent RAJAR Audience Research results which prove that listeners and advertisers appreciate the mix of music, local news and information that we broadcast. No-one is in any doubt that these are tough times for many local traders but we are seeing an increase in advertising revenues and a gentle improvement of confidence in the market."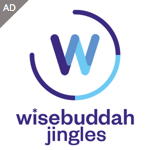 Radio Plymouth went on-air in February 2010 and is led by Station Manager Tim Manns.
Tim reacted to the news of the change of control saying: "We have just celebrated our third birthday on-air and I am extremely pleased that ownership of the radio station will now be concentrated locally. Launching any business in a recession as severe as this one was always going to be challenging; the local shareholders have strengthened their support for the concept of a locally owned and operated broadcast company. I see this as an exciting further step towards fulfilling our potential and becoming the most listened to radio station on the dial in the Plymouth area."
The change of control is subject to formal ratification by media regulator Ofcom.