 TeamRock to launch commercial free on D1

A new rock station is to launch nationally on Digital One next month by TeamRock, new owner of Classic Rock Magazine.


It'll go head to head with Planet Rock, purchased by Bauer Media last month for an undisclosed amount. RadioToday asked Billy Anderson, Chief Executive of TeamRock how the station will differ, and you can hear his answer on this week's RadioToday Programme podcast, online from 10am.
TeamRock will not broadcast any spot airtime, instead concentrating on partnerships, promotions and sponsorship opportunities with relevant clients and brands.
The station will soft launch in May and over time feature a host of presenters, music programmes and regular documentaries dedicated to specific audiences within the rock genre.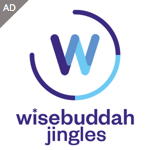 Billy Anderson: Spot advertising on genre specific radio stations is an outdated model. Instead, the opportunity is much more broader. While TeamRock is a much wider business, radio will play an important role in our development. This station will be specifically targeted at a community we know is both passionate and valuable. We will name the radio team in due course."
John Myers, Executive Chairman of TeamRock, adds: "I'm delighted to be heading up an exciting new business with great people who don't wear suits and enjoy life to the full. This will be a thrilling business to lead".
The new company is now advertising for presenters, producers, PA, music co-ordinator, head of broadcast & IT and much more.