Jemm launches three online radio stations

Three new radio stations are now live, operated by Jemm Media Group covering dance music, modern rock music and classical tunes.


The latest to launch, Jemm Three, showcases classics from the global stage and screen, with a focus on West End and Broadway shows.
The musicals station officially launched on May 29th with more than 1,000 tracks from 100 plus musicals.
Jemm Three Head of Music Stephen Beeny said: "We'll have interviews with emerging new composers and feature exclusive tracks from their shows – in our first week we're featuring the radio premiere of tracks from the new musical, The Confession Room, by emerging composer Dan Looney."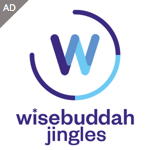 Earlier in the month, Jemm Two, playing bands, alternative, indie and rock, launched with presenter Matt Crabb who opened with Blur's classic, Song 2.
The line up includes Lolie Ware, Glen Scott who is still at University in Portsmouth, singer songwriter Frankie C, radio newcomer Jack Luckett and Nick Weymouth.
And in April, Jemm One launched with breakfast hosts NDebz – Neil Sexton and Debbie Ryan.
On launch day, Jemm One told us they were averaging around 1,500 consecutive listeners within the first three hours of going on air. The opening anthem was Deux – Sun Rising Up.
Jemm is run by producer Robin Crowley as Managing Director, who was formerly Programme Controller of GaydarRadio.
The stations are broadcasting from purpose built studios at Jemm's UK offices in West London, producing 360 hours of original programming a week.