 British Public Radio Awards: The Finalists

Entries for the inaugural British Public Radio Awards closed at the end of July 2013, with over 100 entries being submitted to organisers.

Tim Nice, boss at British Public Radio said: "We've been absolutely bowled over by the standard of the submissions, reaffirming our belief that there is a huge amount of creative talent out there."
"You'd have thought sitting down and listening to over 150 hours of audio would be a real chore but the quality and diversity of the content made it a pleasure," says Matt Hopper, Director of Content, British Public Radio.
The finalist nominations in each category are as follows: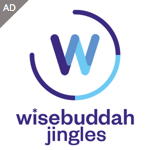 Documentary: Long Form
Doomsday Love Affair
All Ears – Celebrating Modern Audio Drama Your Story – A History of LGBT Manchester Life At Death's Door
Documentary: Short Form
A Real Oasis
Nature Pastcast
Downloading…
A Place To Belong
Drama: Long Form
Sophia Square Omnibus
A Mother's Love
The Springheel Saga
Drama: Short Form
Sophia Square – Series 2 finale
We Dream Ourselves Each Day
Happiness
Entertainment: Long Form
Answer Me This!
Live From Kirrin Island
Radio Hoo Hah
Entertainment: Short Form
You Like This
Diaries
By The Book
Experimental: Long Form
3 Up
A Life On Two Wheels
Experimental: Short Form
Waiting For The Bell To Ring
Sounds Of The Kingdom
Sunsong
News/Factual: Long Form
The Battle For Middle Earth
The Naked Scientists: Testing Legal Highs
The Nature Podcast
An Academic Debate?
News/Factual: Short Form
In A Heartbeat
The Pulse: Who's Protecting Who (Abridged)
The New Pope?
For more about each entry, and to the hear them, visit britishpublicradio.com/awards, where full details of the judging panel can also be found.
In addition, selected nominated entries will be featured on the British Public Radio programme stream britishpublicradio.com/player over the coming weeks.

The judges are now in the process of auditioning and considering the finalists, and the winners will be announced on Thursday 5th September 2013 with a special programme airing on the British Public Radio stream from 8pm BST and subsequently on the British Public Radio website.
Winners from each category will receive a trophy and a Roberts Union Jack Sports DAB Digital Radio, and the overall Gold Award trophy winner will also receive the Roberts Union Jack Revival RD60 Digital Radio. In addition, the winners' work will be highlighted on the British Public Radio website and online stream.