 TeamRock Radio presenters might not return

TeamRock Radio breakfast presenters Moose and JRock announced on Facebook today that they are taking two weeks off, and might not return.

The message, which said:
Moose & I are off to the south of France to share a log cabin for two weeks, so from tomorrow, there'll be nothing but non-stop music. When we get back we'll do a straw poll as to whether you want us back, or you want non-stop music on breakfast all the time. What do you reckon?
..has received responses which mostly call for the duo to continue presenting the show.
The station might just as well put a post on facebook saying they've run out of budget. I hope management realize this is a BIG BIG mistake before they do it.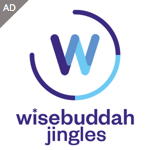 is this just a cop out because you both dont like getting up so early?
What's wrong with getting a stand in? Can you not give Dewsbury a wheelchair and an alarm clock?

The station did a quick-poll as to the number one reason listeners chose to listen, to which the vast majority of respondents cited music as the reason they chose TeamRock Radio.
The station will continue with presenters at all other times of the day in the meantime.
Head of Radio Moose told RadioToday: "This is not a shameless attempt to massage our egos or gimmick; It is entirely legitimate. It's idiocy to sit in this office day after day making decisions on behalf of the listeners so we've given them the power to decide what they want."
We'll find out on August 22nd if the presenters return or not.
TeamRock Radio launched on June 16th on Digital One and broadcasts from the former NME Studios in London.