 Solid Gold Gem.am celebrates first year

An internet radio station using the name of an old UK ILR is celebrating 12 months online today, and has hired America DJ Ted Bradford for a weekend show.

Ted does the breakfast show on South Florida's 96.9 More FM but is lined up to host Saturday morning on Solid Gold Gem.am.
The station, which has no official connection to the original GEM AM or the current Gem 106, says it's filling the musical gap left by Radio 2.
Breakfast presenter Andy Marriott: "The development of digital technology means we can provide a high-quality service from studios world-wide, without needing commercials to fund it! We don't need expensive London premises, our studios are around Britain, in Canada, America and Portugal".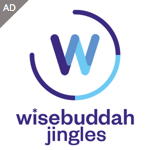 Other presenters on the station include Krissi Carpenter, Paul Burbank, Andy Siddell, Danny Cox, Craig Strong, and John Darvall. Len Groat: "I created the GEM-AM name in 1988 and we licence many of the original jingles from JAM/PAMS in Dallas, and have new ones for our first anniversary on November 5".
The station vows to stay commercial-free, as it is run and funded on the passion of its presenters. Its only publicity is on Facebook and Twitter where it is promoted as 'Radio Like It Used To Be'.
The station says a former BBC Radio 1 DJ will be joining the line-up in January.