Bids online for West central Scotland FM licence

The four applications for the West central Scotland 96.3 FM licence are now available to view online.
Bids have been made to operate Clyde Rocks, GO 96.3, Original FM and Rock Radio Glasgow. The documents provide details of backers, directors, proposed schedules, transmitter location and more.
All propose to cover 1.3m adults in Glasgow and surrounding areas, using a 4kw transmitter at Cathkin.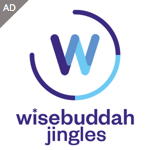 Clyde Rocks is owned by Bauer and wants to broadcast to 35-54 men with rock music and sports coverage. It will be co-located with Clyde 1 and Clyde 2, and in the application Bauer says it believes the licence will be un-economic as a stand-alone business and will fail.
GO 96.3, which is proposing a full service local station, has a board consisting of Lord Haughey, Sir Tom Hunter, Baroness Mobarik, Paul Cooney, Spencer Pryor, James Murphy, Ross King, Jim Kerr and Jim White. Go predicts it will have 250,000 weekly listeners in the first year of broadcasting.
Original FM's application is headed up by Norman Quirk CA, former Managing Director of SAGA 105.2fm (now Smooth Glasgow) and former MD of Independent Radio Group of Scotland, which owned Scot FM. Adam Findlay, John Pollock Quinn, Richard Findlay CBE and Professor Lesley Sawers make up the other directors. Original proposed 24/7 local programming with extended daily evening news bulletins, and adult orientated album tracks to mirror the company's Aberdeen licence.
Rock Radio Scotland is backed by some of original staff at 96.3 Rock Radio, run by GMG Radio. The station wants to play the best of local, national and international guitar-based music, and promises at least 16 hours a day of local programming. The four proposed shareholders are Hold Fast Entertainment Limited, Cloburn Quarry Company Limited, Ciaran O'Toole and Brian James Fulton.
Ofcom usually makes an award within six months. See all the applications here.