Global's Heart extra switches to Heart extra Xmas

The UK does have a national Christmas station after all, with Global turning Heart extra into non-stop festive favorites.
Heart extra Xmas appeared at 6am Saturday and will stay all-Christmas through until December 27th on DAB digital radio. Global previously confirmed Smooth Christmas would not be happening this year.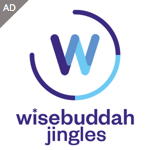 A Global spokesperson told us about the station: "Heart extra Xmas will be playing nothing but everyone's favourite Christmas songs 24 hours a day, 7 days a week across the country. It's the UK's only national radio station devoted entirely to playing the biggest festive hits all the way through until December 27th!
"Turn up the Festive Feel-Good!"
Meanwhile, Wireless Group is bringing back Signal Christmas across Staffordshire & Cheshire, Pulse Christmas across West Yorkshire and Wave Christmas across South West Wales, all on DAB digital radio multiplexes. The three pop-ups start on Monday at midday. In addition, Portsmouth DAB+ station Unforgettable Radio has switched to all Christmas music.