£15.5m raised for children in poverty by Bauer

Bauer's charity appeal has raised £15.5 million, up from last year's total of £13 million by almost £2.5 million pounds.

Cash for Kids is backed by Rio Ferdinand and the team at his Rosso restaurant, who donated half a million pounds worth of toys.
Managing Director of the charity, Sally Aitchison MB,E said, "Rio's contribution made a huge difference to Mission Christmas along with each and every person who supported it meaning we were able to brighten up the lives of over 363, 000 children this Christmas. What a way to end the year".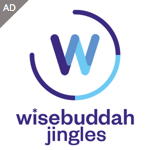 Mission Christmas is supported by Foresters Financial, the international financial services provider and thousands of volunteers who assist with the sorting and distribution of gifts.