 Steve Parkinson Appointed as National Brand Director for Emap

Emap Performance has appointed Steve Parkinson, marketing director of Chrysalis Radio and managing director of the group?s London-based Heart 106.2, as National Brand Director.
Steve?s new role will encompass development of all Emap?s national radio brands – Kiss, Magic, Kerrang!, Q, Smash Hits, The Hits, Heat and Mojo ? as well as growing and exploiting cross-promotional opportunities across Emap?s unrivalled multi-platform portfolio.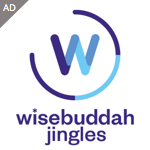 He will drive Emap Radio?s marketing strategy across all national radio brands, including above and below the line activity as well as strengthening and expanding internal and external partnerships.
Steve has worked for Chrysalis Radio for 10 years. He was promoted to marketing director of Chrysalis Radio in 1999, adding the role of managing director of Heart 106.2 in 2001. During his tenure he took Heart to the number one position in London in October 2003; relaunched the LBC brand in London, and launched the Galaxy radio dance brand in five regions outside London.
Steve will take up this newly created role later in the year. He will report to Shaun Gregory, Emap Performance?s MD of national radio brands.
Shaun Gregory said: ?Emap?s radio strategy is to harness unrivalled strong brands, distribution and content to deliver audience and revenue growth.
?Steve?s experience will be invaluable in helping us to deliver this whilst also further strengthening Emap?s position as the number one in digital radio and growing our national radio brands.?
Steve said: ?It?s time to get my teeth into a new set of brands which have real growth potential both nationally and in the fiercely competitive London market. I?m looking forward to joining Emap?s talented radio team to build still further on recent successes.?
Steve will also sit on Emap?s national radio executive board which is responsible for growing Emap Performance?s national radio brands.