 Ofcom explains Banbury award

Ofcom today explain the reason why CN Group have been awarded the new FM licence for the Banbury area. In todays statement, they remind us they would be likely to place particular emphasis on the ability of each applicant to maintain its proposed service for the duration of the licence period (12 years).
The main reason, as predicted by many radio experts, is the due to CN Group owning The Bear in nearby Stratford-upon-Avon, which would allow the new Banbury service to benefit from being part of an experienced, financially stable, company able to utilise the sharing of human and other resources between stations located in close proximity.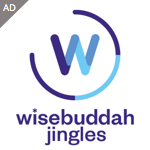 Click here for the full report from the Ofcom website.