 Arqiva award winners announced

Arqiva (formerly NTL Broadcast) and the Commercial Radio Companies Association (CRCA) have announced the winners of this year's Arqiva Commercial Radio Awards.
The awards, presented at a lunchtime ceremony in central London, reward excellence in all aspects of Commercial Radio from production to presenting. With a record number of entries from across the UK 's leading Commercial Radio stations, Johnny Vaughan and Harriet Scott hosted an afternoon dedicated to the recognition of talent across a dynamic and thriving industry.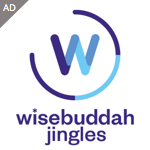 Big winners this year include the Kerrang! radio services who, between them, win the Arqiva Commercial Radio Station Sound Award, the Arqiva Commercial Radio Digital Station of the Year and the Arqiva Gold Award. Choice 96.9 and 107.1 FM take home both the Arqiva Commercial Radio Programmer Award (Ivor Etienne) as well as the hotly-contested award for the Arqiva Commercial Radio Station of the Year (>1million TSA). Commercial Radio's commitment to finding and nurturing new talent was much in evidence, as 21-year-old BODG from Oxford 's Passion 107.9 collected the Arqiva/Skillset Commercial Radio Presentation Newcomer of the Year Award. The contribution that Commercial Radio makes to the community was highlighted this year by The Arqiva Commercial Radio Social Action Initiative Award, won by Beacon Radio for their ?One Million Pounds of Work? campaign, and also by the Arqiva/IRN Newslink Commercial Radio Special Award, awarded to UKRadioAid in recognition of the outstanding contribution made by all Commercial Radio stations in raising money for the Tsunami Appeal.
Alison Winter, Research and Communications Manager at the CRCA, commented: ?This is a great opportunity to recognise not only the depth of talent and creativity in our industry but also the contribution that Commercial Radio makes to the community – locally, throughout the UK and across the world. The success of the awards continues to grow with every year and we've been delighted with the achievements of all those nominated in 2005.?
Paul Eaton, head of broadcast radio at Arqiva added: ?The Arqiva Commercial Radio Awards is a fantastic event recognising the talent and accomplishments of all those involved in Commercial Radio. We're proud to continue our support of these awards for the 6 th year running and, on behalf of Arqiva, I would like to congratulate all of the winners.?
The full list of awards winners is given below:
The Arqiva Commercial Radio Programmer of the Year – Ivor Etienne ? Choice 96.9 & 107.1 FM
The Arqiva Commercial Radio Marketing Award – Kevin Gover, Joss Baker & Maria Greenwood – Wessex FM
The Arqiva Commercial Radio Social Action Initiative Award – Beacon Radio – One Million Pounds of Work
The Arqiva Commercial Radio Station of the Year (<300,000 TSA) – 102.5 Radio Pembrokeshire
The Arqiva Commercial Radio News Award – Key 103 / Magic 1152 News Team
The Arqiva Local Sales Team of the Year – The Bay
The Arqiva Commercial Radio Technical Innovation Award – Independent Radio News
The Arqiva Commercial Radio Station of the Year (300,000 to 1 million TSA) – 96.6 TFM
The Arqiva National Sales Team of the Year – Classic FM Sales Team
The Arqiva/British Heart Foundation Action on Health Award – Real Radio Wales
The Arqiva Commercial Radio Programme or Feature of the Year Caught in the Crossfire ? 97.2 Beacon Radio ( West Midlands )
The Arqiva/Skillset Commercial Radio Presentation Newcomer of the Year – BODG ? Passion 107.9
The Arqiva Commercial Radio Digital Station of the Year – Kerrang! Radio
The Arqiva Commercial Radio Station Sound Award – Chris Thorpe & Dan Snaith ? Kerrang! 105.2
The Arqiva Commercial Radio Presenter of the Year – in association with x-trax – Simon Hirst, Danny Oakes and JoJo ? Galaxy 105
The Arqiva Commercial Radio Station of the Year (>1 million TSA) – Choice 96.9 & 107.1 FM
The Neil Robinson Memorial Award for Marketing Excellence – Joss Baker ? Wessex FM
The Arqiva/IRN Newslink Commercial Radio Special Award – UK Radio Aid
The Arqiva Gold Award – Kerrang! Radio & Kerrang! 105.2