 Laser RSL manager appointed

Laser Broadcasting have appointed Paul Roberts as their RSL Manager. Paul will oversee all aspects of their RSL broadcasts from finding high profile broadcast sites through to building awareness of the broadcasts and then finding and appointing local broadcasters.
Paul has been working on a freelance basis for Laser over the last 18 months in areas such as Barrow, Ipswich, Hull, Chorley, Torbay and his native Exeter. Prior to this he worked for Gemini FM in Exeter and before that with GWR in Bath and then Bristol.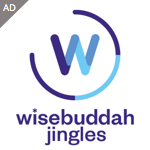 Said Nigel Reeve, Laser Broadcasting?s Chief Executive ?We are delighted to have Paul join us on a formal basis. RSl?s are a key part of our strategy. However we do not want to use them to play radio stations. We use RSL?s to help us learn about the area and its radio needs. Improving the service Laser supplies to the local groups and the broadcasts will help us achieve this.?
Paul Roberts added, ?I?ve been connected with Laser for the past 18 months and have seen the company grow and develop over this time. It?s been my ambition to join the company on a full time basis and now I?ve achieved this.?
Laser Broadcasting Ltd is currently involved with a number of groups around the UK including groups in Durham, Torbay, Banbury, Swansea and Northallerton.
[This article originally released in March 2005]