 New smooth fm appointment

Smooth FM has appointed Steve Johnson as Brand Account Manager to work closely with both national media agencies, their clients and GMG Radio?s sales house Chrysalis Radio Sales.
Steve will act as commercial guardian of the Smooth FM brand, which broadcasts on FM in London and the North West of England. He will identify both new compatible advertising and sponsorship opportunities as well as solutions to client needs.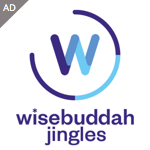 GMG Radio believes that, particularly in London, 102.2 Smooth FM?s uncluttered and relaxed listening environment gives the station a real commercial edge and Steve will ensure that clients needs are met whilst the station maintains its high on-air commercial standards.
Based at 102.2 Smooth FM in London, Steve will support Chrysalis Radio Sales? team of advertising and S&P executives who manage the national sales for both stations.
He will take up his new position on 27th June and will report directly to Smooth FM Managing Director Roy Bennett and GMG Radio Director of Sales Julian Carter.
Steve has a wealth of experience as both a brand specialist and in commercial radio management. During a 20 year career in the media he has been a Director at Creative Media, Sales Controller at Talk Radio, Sales Director at CLT-UFA UK Radio Sales (Atlantic 252) and previously he was Sales Manager at Independent Radio Sales (IRS).
GMG Radio Director of Sales Julian Carter said: ?Steve is well known in the agency marketplace and will provide the perfect link between the stations and the commercial world. He?s a fantastic ideas man and will come up with innovative solutions that work for both clients and the Smooth FM brand.?
Steve Johnson said: ?I?m very excited about the potential of the Smooth FM brand. It has a unique listening proposition and its low level of ads enable clients to really stand out on the dial. I intend to make sure they get the maximum out of their marketing on the station whilst sticking to the brand values that make Smooth FM such an attractive commercial proposition.?