 Rock n Roll in Manchester

It's the most sought after FM licence in the country since the creation of Ofcom. The Manchester (city) FM licence has attracted 19 applications ranging from pop to rock, kids to talk and Asian to OAPs!
The countries biggest groups applied by the closing date of February 9th 2005, and this week Ofcom will decide the future of radio in Manchester.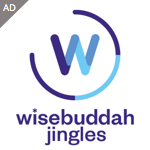 A recent poll suggested a rock service is most needed in the city, a feeling echoed throughout the radio industry. With seven of the 19 applications proposing a rock format, it's hard to imagine Ofcom not awarding the licence to a proposed rock station.
The annoucement will appear here on Thursday 9th June 2005 at 5pm. Be the first to know by signing up to our free breaking news email alert.