 The Local Radio Company Plc announces that it has today acquired Bath FM, debt free, for an initial consideration of ?400,000 in cash, and further consideration, to be paid in TLRC ordinary shares, of up to a maximum of ?275,000, dependent on revenues to 31 December 2005.
Bath FM is the leading commercial radio station in its marketplace with a Total Survey Area of 83,000 adults. In the latest Q1 2005 Rajar figures, the station had an audience of 15,000 listeners per week, listening for 111,000 hours.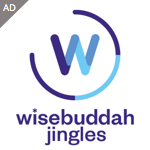 In the year ended 31 December 2004, Bath FM had total sales of ?239,000, a loss before tax of ?174,000, and net liabilities of ?32,000.
Richard Wheatly, Chief Executive of The Local Radio Company plc, said:
?We are building this Company by growing our network of truly local radio stations. Bath FM is such a station and is close to another of our stations, 3TR in Warminster, adding to our portfolio in the South. The station will quickly benefit from becoming part of a rapidly expanding, focused local radio business.?