 XFM win Manchester City licence

The battle for the Manchester City FM licence has been won by GCap. 97.7 XFM will launch within 2 years. The news comes just one month after the formation of the company from the merger of GWR and Capital.
The Manchester licence has been the most sought after in the country after 19 applications were submitted by the closing date of February 9th 2005.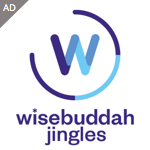 XFM will provide an alternative music format for 15-34 year-olds in the Manchester area, playing generally guitar-led, quality modern and classic ?music with attitude? created by artists who challenge mainstream pop aesthetics.
The licence is for a service to cover the city of Manchester and surrounding area which has an adult population (aged 15+) of around 1.3 million. However, the exact coverage will be determined by the location of the transmission site and other technical characteristics. The proposed frequency (97.7 MHz) is subject to international agreement on radio spectrum usage.