 Chris Evans signs for Radio 2

Chris Evans has signed for a weekly Saturday afternoon show (2-5pm) on BBC Radio 2.
The news comes direct from the Radio Festival in Edinburgh where Chris Evans signed the new 7-month long contract on stage in front of top bosses from the radio industry.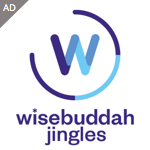 Chris has been working occasionally for Radio 2 since hosting a number of programmes over Easter and more recently the Live 8 coverage for the national network. Commercial radio stations have hoped he would join them instead, but this deal puts an end to speculation.