 Radio court battle against Ofcom lost

The Chairman of A-Ten FM has lost his high court battle against the awarding of the Ashford local radio licence.
Chairman Francis Wildman argued that Ofcom should never have given the licence to Lark FM (to be launched as KM-FM Ashford in October).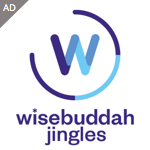 He made a plea that the award of the franchise to Lark violated the basic human right of the people of Ashford to freely receive "information and ideas".
However, judge Mr Justice Stanley Burnton rejected Mr Wildman's judicial review challenge to the decision, leaving Wildman with large legal costs.
Upholding Ofcom's ruling, the judge said: "There is nothing irrational or unfair in this decision". Ofcom gave adequate reasons for the decision, although it did not specifically address why each of the unsuccessful applicants for the franchise – including A-Ten fm – were considered to be "less worthy" than the Lark FM bid.
Read about Mr Wildman's aims here.
All Ashford licence award stories can be viewed by clicking here.