 Real Radio is flying high!

Real Radio (Scotland) has teamed up with Direct Holidays to give away a holiday a day throughout August 2005.
Real Radio will become Scotland?s ?Vacation Station? for the summer month and Direct Holidays will fly in to provide over 20 fantastic summer holidays. Listeners will be whisked away to destinations from Gran Canaria to Florida.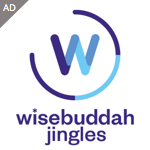 For the opportunity to jet off to the sun, from 1st August, every weekday listeners will need to tune into the breakfast show each morning to hear the Vacation Station song of the day. The song will be played in full at some point throughout the day and if a listener is on lucky line 100 they will be jetting off to a fabulous destination.
To get people in the holiday mood from Wednesday 27th July ? Friday 29th July breakfast show host Cat Harvey will broadcast live from Spain?s Magaluf ? one of the destinations up for grabs.
Real Radio is Scotland?s No.1 commercial radio station attracting a weekly reach of 649,000 listeners across the central belt.
Source: RAJAR/Ipsos-RSL p/e March 2005 within Real Radio Scotland's TSA