 UKRD has successfully defended its decision to dismiss a presenter for removing advertisements without permission at an industrial tribunal held in Norwich.
The group's King?s Lynn based station, KL.FM 96.7, had sacked breakfast presenter, Steve Bradley for both deleting 33 scheduled adverts during his Christmas Day show and then failing to inform management of his decision to do so.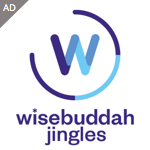 Group Managing Director, William Rogers determined to defend the Company?s position ?as far as was necessary? and confirmed that he believed the issue to be ?critically important to the industry as a whole.?
?You cannot have a situation in which a presenter can simply take it upon him or herself to delete advertisements in this way. To do so cuts at the very heart of the commercial radio business and it would have been potentially very damaging indeed had we not fought and won this case,? said Mr Rogers.
In the tribunal?s judgement, UKRD was found to have acted reasonably and Mr Bradley to have acted ?in such a way as was calculated or likely to destroy the trust and confidence which should exist between an employer and employee."