 Eamonn Holmes joins Magic 105.4

Former GMTV host Eamonn Holmes is joining London Emap station Magic 105.4 in September.
Eamonn?s signing is part of a recently announced strategy to introduce celebrity weekend shows to Magic?s schedule to increase the station?s talkability.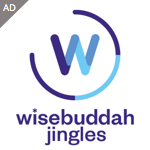 From Sunday, September 18th, Eamonn will be presenting his own three-hour show between 4pm and 7pm, featuring his favourite music chosen from a vast catalogue of new and enduring classics.
Listeners across the UK will be able to tune in to Eamonn?s easy Irish charm via 105.4 FM in London and nationally on Freeview, satellite and cable. Eamonn is best known for presenting current affairs and live TV shows, but hopes his first nationally available music show will enable people to see a whole new side to him.
Eamonn said: ?I suppose that everybody knows that I am a big Elvis fan, but when I appeared as Johnny Cash recently on Celebrity Stars in Their Eyes, people could see that I have a great love of music in general. Joining Magic is a fantastic opportunity to share my favourite music with the nation.?
Whilst Johnny Cash is undoubtedly amongst Eamonn?s favourite artists, he is proud to boast eclectic taste.
He said: ?I love my iPod and just flicking through I have everything from Alanis Morissette to Maroon 5. I think music programmes are the most relaxing form of broadcasting you can do.
?The power of music to be mood changing is just remarkable. Aretha Franklin?s ?I Say a Little Prayer?, for example, is so uplifting it?s bound to put a spring in the step of anyone. I can?t wait to get started on Sunday afternoons on Magic 105.4.?
Andria Vidler, MD of Magic 105.4, said: ?Eamonn Holmes is one of the best broadcasters in the country and we are delighted that he recognises Magic 105.4 as the home of great music. Eamonn and Magic should be the perfect recipe for a fantastic Sunday afternoon.?
She said that Eamonn joining the station was part of a bigger strategy to add some new hooks to the Magic schedule as part of a wider investment programme covering programming, imaging and marketing.
She said: ?Magic is all about offering the listener the best possible music whenever they tune in. More music, less talk remains the ethos of Magic, but by introducing a few high quality shows into the schedule we will be adding some talkability.
?Emap is committed to investing in Magic. Some new programming and a major new marketing campaign to roll out in the autumn will help us take the next steps on the journey we have already begun to make Magic the number one commercial radio station in London.?