 Major marketing for smooth fm

102.2 Smooth FM is set to launch its major consumer advertising campaign, which will encompass major TV, London Underground and outdoor activity.
The station, which launched in June, will be highly visible across London throughout September as its ?1.5 million heavyweight campaign, aimed at attracting trial of the new sounding station kicks off.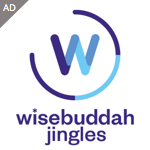 The super cool animated TV creative features a woman driving a Jaguar whilst listening to Smooth FM. The ad, which is accompanied by Lemar?s ?Is There Any Justice? eminates a relaxed feel which mirrors the atmosphere created by listening to the station. The two-week TV campaign on ITV and Channel 4 starts on 16th September. The campaign was created by Manchester based Clear Marketing Communications.
More than 100 prominent 48 and 96 sheet poster sites will advertise the station throughout September and all feature the iconic lava lamp and artists Stevie Wonder, Joss Stone and Lemar, who reflect the station?s music output.
For the first time GMG Radio is using the Underground to market one if its stations and both 48 sheet posters and 96 sheet X-Tracks which play on the environment but also reflect Smooth FM will be used. Posters with lines such as ?All Aboard The Soul Train? will be displayed across the London Underground network.
Smooth FM, which broadcasts a mellow mix of chilled out music, launched across London on 7th June following a rebrand. Its sister Smooth FM station in the north west launched a year ago and in the most recent audience research (Q2 05) recorded its highest ever weekly reach of 529,000 listeners a week ? an increase of almost 200,000 year on year ? proof that people love the new station sound.
Roy Bennett, Managing Director of Smooth FM told radiotoday.co.uk: ?This campaign is aimed at encouraging trial of the station. We are confident that when people find it, they?ll love it. It?s a heavyweight eye catching campaign, so if you live or work in London but haven?t heard of Smooth FM by the time it?s finished we?ll conclude you?ve been out of the country!?
To publicise its commentary deal with Chelsea FC, the station has also created new posters depicting the strapline ?Miss a Chelsea Game This Season? No way Jose?, which will be displayed close to the West London ground.
A similar marketing campaign was carried out by 100.4 Smooth FM in the Northwest last year.