 Metro bring back the football

As reported in July on RadioMAD.net, Metro Radio dropped live football commentary of Sunderland and Newcastle games. Now, in a shock move, Metro have announced Sunderland games will be covered, but on sister sister Magic 1152.
The Newcastle-based station were inundated with calls from angry supporters after opting to replace the Saturday afternoon slot with a generic music and live football update show.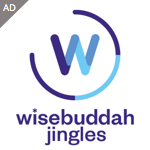 The statement from Metro Radio said: "Following an overwhelming response from many Sunderland fans at the news that Metro Radio and Magic 1152 were pulling out of live match commentary the station has responded to fans' requests and is pleased to announce it will broadcast every minute of every game live on Magic 1152 or on line at SAFC.COM with the ever popular Simon Crabtree and Gary Rowell at the helm."
"Having read all the comments about how passionate the fans felt about the commentary with Simon and Gary we are thrilled to be to able to continue with it for another season on Magic," said Sally Aitchison Managing Director.