 Metro's Alan Robson taken ill

It has been reported that Metro Radio's Alan Robson is seriously ill after picking up an infection in Eastern Europe.
He has been off-air for more than a week and it is understood he will be away from the station for the foreseeable future.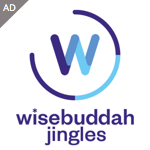 Alan was working for a TV and radio show in Romania when he believes he picked up a virus which has struck him down. Robson has been presenting the 'Night Owls' phone-in show for nearly two decades.