 News Corp to sell Sky Radio

The glory days are over. Sky Radio, for so long the success story of Dutch radio, is no longer considered a valuable asset, and its owners News Corp are preparing to sell it at an estimated ?200 million.
Yesterday executives at Sky Radio told employees in an e-mail that "News Corp has received expressions of interest" in the radio group, which also includes stations in Denmark and Germany, and said that "these will be given due consideration".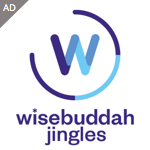 According to a report in The Times, also owned by News Corp, chairman and chief executive Rupert Murdoch, believes that the popularity of digital music players is drawing listeners away from radio, making the long-term future of the medium uncertain.
In its heyday, Sky Radio had a market share of 13.5 percent in the Netherlands for its format of non-stop music without DJ's, but in the past two years it has seen that share slip to a little over 9 percent.
(Article courtesey of Andy Sennitt Radio Netherlands Media Network web site : http://medianetwork.blogspot.com/ )