 Northallerton FM licence attracts three

Ofcom has received three applications for the Northallerton commercial radio licence from BTN, Hambleton Radio and Northallerton FM.
BTN FM is backed by TLRC who run several stations around the area including Alpha FM in Darlington and Minster FM in York.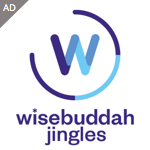 The Hambleton Radio bid has been submitted by Harmony Broadcasting Ltd, which combines the work of Hambleton Radio and Northallerton Local Radio, and is backed by Fresh Radio and RSL group Laser Broadcasting.
Northallerton FM is owned by Garrison Radio Ltd in Catterick Garrison and is headed by former Radio 1 DJ Mark Page.
Full details of all applications are below:
BTN FM
Mowbray Radio Limited, 16 Thistle Close, Northallerton, DL7 8FF
Contact: Brian Lister Tel: 07979 853990
Email: [email protected]
A friendly, locally involved radio station aimed particularly at 25 to 54 year olds, focussing on local news, information and issues to relevant life today in the Bedale, Thirsk and Northallerton areas, and featuring the best music from the past four decades and today.
Hambleton Radio
Hambleton Radio, Solberge Hall, Newby Wiske, Northallerton, North Yorkshire, DL7 9ER
Contact: Chris Parkin Tel: 01423 339230
Email: [email protected]
A genuinely local, full service radio station for Northallerton, Thirsk, Bedale and the surrounding areas, with local news, features and information forming an essential part of the output.
Northallerton FM
Garrison Radio Ltd, Headquarters Garrison Radio, Shute Road, Catterick Garrison, North Yorkshire, DL9 4AF
Contact: Mark Page Tel: 07050 261287
Email: [email protected]
A full service talk and music station for the Northallerton area including local news, targeting 20-60 year olds, with specialist programming to include those outside of this daytime target.
The full applications for this licence will be published on the Ofcom website shortly.