 Real Radio Scotland TV campaign

GMG's Real Radio station in Scotland is set to embark on a new TV campaign, revealing the next stage in the brand?s creative direction.
Clear Marketing Communications has created an exciting new combination of 20? and 30? executions for Real Radio that capture the upbeat ?feel good? essence of the stations.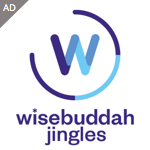 The autumn campaign, the first TV advertising for the station in two years launches on 16th September and will run for an initial two weeks. The campaign will consist of 350 TVRs on STV. The brand?s new strapline ?real good, feel good radio? is at the heart of the new ads.
The campaign features a couple in their thirties enjoying washing the car as they listen to great tunes on the radio that put them in a ?feel good? mood.
The TV campaign will also be supported by an outdoor campaign featuring 100, 48 sheets at locations across the central belt, promoting the station?s ?Real Football Phone-In? with Ewen Cameron and Alan Rough as well as the stations music.
Real Radio?s Managing Director Billy Anderson said: ?This new campaign really focuses on the way Real Radio makes listeners feel and manages to capture the station?s upbeat attitude in a nutshell. The campaign will aim to further enhance our position of market leader across the central belt?.
Real Radio is Scotland?s No.1 commercial radio station, attracting a record weekly reach of 693,000 listeners across the central belt.
Real Radio in Wales and Yorkshire will also embark on their 2nd burst of TV activity this year in September.
Source: RAJAR/Ipsos-RSL p/e June 2005 within Real Radio Scotland?s TSA.