 SKY: Radio channels on the move

Every radio station available on the Sky EPG will be moved to a new number starting with a leading 'zero' shortly.
It is part of a major change in channel line up which moves audio-only channels from the traditional three digit numbers to a four digit number from 0101 (BBC Radio 1) to 0190 (Radio London). The order of stations remains almost unchanged from the current line-up.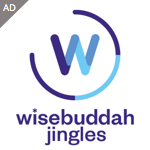 Newer models of Sky remote controls feature the speaker icon on the zero key.
The re-shuffle will allow hundreds more radio channels to join the satellite line-up.