 TWG RSL aims for full time Hull licence

The Wireless Group is to run an RSL called 106.8 Wyke FM in Hull with the aim of securing a full-time licence for the city.
Regulator OFCOM is due to advertise the new licence in December with the winning bid announced in mid 2006.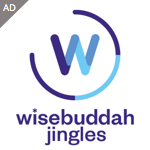 TWG says it will have a potential audience of over 260,000 adults across Hull and surrounding areas.
Last year the company won the coveted Edinburgh licence.
Viking FM already covers Hull but broadcasts to a much wider area. BBC station Radio Humberside is also based in the city.