 Virgin station boss joins Emap

Steve Taylor, currently station manager at Virgin Radio, has been appointed creative commercial director for Emap Radio.
This new role aims to show Emap Radio?s commitment to generating creative solutions for clients.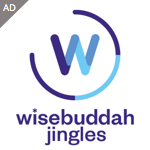 Steve will lead the teams delivering to national, regional and local customers across all Emap Radio?s brands. The focus will be on compelling ideas, engaging listeners and delivering outstanding customer service across sponsorship, promotions and other non-traditional revenue streams.
Steve began his career in 1986 as promotions manager for Invicta Radio before moving to the Metro Radio Group to head up promotions at Viking FM in Hull.
For the past two-and-a-half years, Steve has been station manager at Virgin Radio where, over a period of more than 10 years, Steve has held various senior roles including group enterprise director, heading up the team across promotions, sponsorship, client sales, commercial marketing, PR and new media. During a sabbatical in Australia he set up a national promotions department for the Australian Radio Network.
Steve?s accolades in radio include two Sony Gold Awards in the ?best on-air contest? category and over twenty promotions awards including Promax, New York Festivals and The Institute of Sales Promotions Awards. He also won the Neil Robinson Memorial Award in 2002.
He will be based primarily at Emap Advertising, reporting to Dee Ford, group managing director of Emap Radio, working closely with Mark Story, MD radio programmes and Karen Stacey, broadcast sales director, Emap Advertising.
Karen Stacey told RadioMAD.net: ?Emap Advertising is absolutely delighted to welcome someone with Steve?s credentials into our business. Customer service is key to us and to our advertisers and Steve will be crucial in helping us to develop the commercial opportunities for our clients that will deliver effective communications and stand out for their brands. This is a very exciting time for radio at Emap, and Steve?s considerable track record in radio will further strengthen our senior radio team.?
Steve will take up his new role in the autumn.