 ?1m TV campaign for London Magic

Emap station Magic 105.4 FM in London have revealed details of a new personality-led creative TV ad campaign.
The campaign, which clashes with similar television adverts by new GMG Radio station 102.2 smooth fm, will start on September 12th during Coronation Street.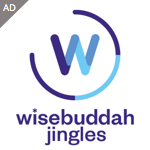 It is the second television campaign to be used by Magic 105.4 in the last 18 months and this time will see illustrated lyrics flow through familiar London landmarks along with music from 10CC, Daniel Bedingfield and Michael Buble.