 Eight applications for Ipswich

Christmas will come early for one of eight applicants for the recently advertised Ipswich local radio licence. After yesterday's closing date, Ofcom received a stagering amount of applications, all proposing a full service local radio station covering Ipswich and surrounding areas.
It is expected Ofcom will announce which application is successful in early December..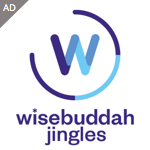 The eight applicatios are:
Town FM
Tindle Radio Limited, 3rd Floor, Northgate House, St Peter?s Street, Colchester CO1 1HT
Contact: Kevin Stewart Tel: 01245 493 088
Email: [email protected]
A distinctive speech and music led station for Ipswich, with independent local news and information.
HR 102 FM
Highgrove Resources Limited
Contact: Paul Graham Tel (daytime): 07890 509783
Email: [email protected]
HR 102 FM will provide a service aimed at the over 40?s with local news and information.
Ipswich 102
Ipswich Local Radio Limited, 124 Rushmere Road, Ipswich, Suffolk IP4 4JX
Contact: James Hazell Tel: 01473 724472
Email: [email protected]
A genuinely local radio station for 35 to 64 years olds, focused on Ipswich and the surrounding area, with local news, interviews and information forming an essential part of the output.
Lite FM Ipswich
Lite FM (Ipswich) Limited, 16 The Havens, Ransomes Europark, Ipswich, Suffolk IP3 9SJ
Contact: Dave Myatt Tel: 07788 436 400
Email: [email protected]
A locally-focused news and information service playing adult contemporary and soft rock music, predominantly for listeners aged 35 to 64 in the Ipswich area.
Orwell FM
Orwell FM Limited, Fisons House, 159 Princes Street, Ipswich IP1 1QH
Contact: Neil Romain Tel: 020 8843 5303
Email: [email protected]
Orwell FM is a full service radio station dedicated to the Greater Ipswich area, broadcasting a variety of contemporary and classic popular music together with comprehensive news, information, features and speech, relevant to listeners of all ages in the area, particularly those between 25-54.
Silver 102 FM
Radio UK Holdings Limited, Macquarie Bank Limited, Level 30, CityPoint, 1 Ropemaker Street, London EC2Y 9HD
Contact: Tim Schoonmaker Tel: 0207 065 2203
Email: [email protected]
A full service locally-focused music, news, information and entertainment station for people aged 25 and over in the Ipswich area.
Switch FM
The Radio Business Limited, 7 Trebeck Street, Mayfair, London W1J 7LU
Contact: Lynn Bell Tel: 01904 607888
Email: [email protected]
A music-led mainstream local radio station for listeners in the Ipswich area, with real focus on local news and information blended with familiar adult contemporary music from the last five decades.
Today FM 102
Today FM Limited, 19 Manning Road, Felixstowe, Suffolk IP11 2AY
Contact: William Brown Tel: 01394 270777
Email: [email protected]
A fiercely local radio station for people aged between 25 and 64 in the Ipswich, Felixstowe and Woodbridge area combining comprehensive local news and information with a broad variety of songs from the past four decades.
The full applications for this licence will be published on the Ofcom website shortly.