 Martin Greenwood joins The Bee

The new radio station for Blackburn with Darwen, Hyndburn and the Ribble Valley has announced the presenter for its flagship Breakfast Programme.
27 year old Martin Greenwood is well known for his work in Commercial Radio Stations across the North West and his voice will be the first to be heard on air when the station launches on the 1st October.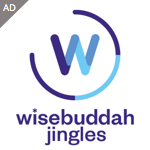 107FM The Bee will go live following a special ceremony at Ewood Park during the half time celebrations of Rover?s match against West Brom.
Aimed at listeners between the ages of 25 to 55, the radio station is planning to be an integral part of the community with local interest programmes alongside all the best music from years gone by to the present day.
Martin told radiotoday.co.uk ?I?m thrilled to be joining such a fantastic local team. It's a really exciting time for all of us and we?re all raring to go. I was also born in Clitheroe so it?s lovely to be able to broadcast to my home town.
I?m in training at the moment for getting up early and I?ve even been setting two alarm clocks!?