 Original 106 win Solent licence

The much sought after Solent licence has been awarded by Ofcom to Original 106.
The CanWest MediaWorks UK application proposed an Adult Alternative Radio album-led station and has beaten off competition from 13 other applicants.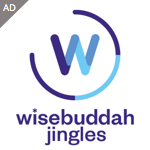 Original 106 is 95% owned by CanWest MediaWorks UK Ltd (a wholly-owned subsidiary of CanWest Global Communications Corp) and Seven Broadcast Ltd (5%).
Original 106 will provide ?Adult Alternative Radio? ? an album-led mix of music from a wide range of credible artists, designed to have particular appeal to adults aged 40-59, with 24-hour local news, quality presentation and significant meaningful speech at peaktimes.
The licence is for a service to cover most parts of south Hampshire, east Dorset, the Isle of Wight and the south-western corner of West Sussex. It has an adult population (aged 15+) of around 1,250,000. However, the exact coverage will be determined by the location of the transmission sites and other technical characteristics. The proposed frequencies are subject to international agreement on radio spectrum usage.
Ofcom expects Original 106 to begin broadcasting at the earliest opportunity and no later than two years from this award date.
Ofcom will publish a statement setting out the key determining factors for the award of this licence shortly.
The licence will be issued for a twelve year period.