 TLRC's Now FM win Swindon licence

The Local Radio Company have won yet another local radio licence. Now FM was one of four applications for the Swindon licence, and is wholly-owned by TLRC.
The company already own 27 radio stations, along with the recently won Durham licence, coming on-air soon.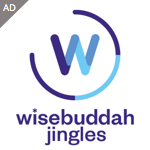 Richard Wheatly, Chief Executive of TLRC, said:
'The Swindon licence adds to our growing portfolio of local radio stations.
'It's a great win for our Company. It is our third successful application since
flotation.
'Our strategy is to build and develop a strong network of local radio stations
across the UK.'
It will provide a friendly, locally involved radio station aimed particularly at 25 to 54 year olds, focussing on local news, information and issues relevant to life today in the Swindon area and featuring the best music from the past four decades and today. The licence is for a service to cover Swindon and the surrounding area which has an adult population (aged 15+) of around 150,000. However, the exact coverage will be determined by the location of the transmission site and other technical characteristics.
Ofcom expects NOW FM to begin broadcasting at the earliest opportunity and no later than two years from this award date.
Ofcom will publish a statement setting out the key determining factors for the award of this licence shortly.
The licence will be issued for a twelve year period.