 New Smooth Breakfast for London

David Prever is set to return to the breakfast airwaves as the new host of 102.2 Smooth FM's flagship morning show.
David, who was breakfast host of, and one of the voices that launched, Heart 106.2, and will take up his new position with Smooth FM in the 6-10am slot on Monday 21st November.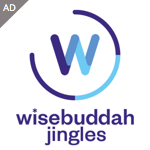 He joins the station from his afternoon show on LBC 97.3FM and replaces Jon Scragg, who is leaving Smooth FM to pursue new ventures after eight years with the station and its predecessor JAZZFM.
During a 20-year radio career David Prever has won no less than four Sony Radio Awards and is a well known personality on the London airwaves. From Heart, he joined Magic 105.4FM and has spent the last three years on news and talk station LBC 97.3 but on Smooth FM he'll be returning to his first love, breakfast radio.
"David is a perfect fit for our audience. He is well known in, and qualified to talk about life in, London and will provide us with a definitive edge as the station strives to grow its audience to help it achieve its goal of becoming a top 5 London station," said GMG Radio Group Programme Director John Simons.
"Jon Scragg has done a sterling job for us for many years and we would have liked him to stay with the station in a different time slot but he has decided it is time to move on to pastures new and we wish him every success."
David said: "I'm thrilled to be back on early morning radio. There's clearly a battle at the top for breakfast audiences and Smooth FM is set to be a major player. This is an exciting time in the London market and I can't wait to get started."