 Live webcast for Sony Awards

The Sony Radio Academy Awards will be webcast live online once again this year via the awards website this coming Monday, 8th May.
Hosted by Kevin Greening, the webcast enables the entire radio industry to participate on-line, check out the latest news and see who?s won what as it happens in the Grosvenor House Great Room, London. To make sure you are able to receive the webcast the site has a System Checker operating in advance to ensure that your computer is set up with the necessary software.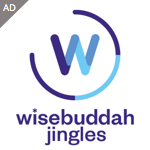 The webcast will be live from the Grosvenor House Hotel from 7pm on Monday 8th May, bringing all the glamour and excitement of the ceremony live to the radio industry, including:
? full coverage of every single award presentation
? exclusive interviews with nominees and winners
? clips of some of the night?s top entries
? the latest behind the scenes news and gossip
You can participate on the night by e-mailing Kevin Greening, taking part in online polls and chatting on the message board.
Access the System Checker now at http://events.ctn.co.uk/ec/sonyradioawards/183
For more information contact [email protected], 020 7723 0106