 Virgin celebrates with Jack

Jack Daniel's is partnering with Ben Jones' Most Wanted show on national pop and rock station Virgin Radio for a special birthday promotion. The activity is part of an annual marketing campaign to promote Jack Daniel's September birthday month.
It is the second year in a row that the world-famous whisky brand is tying up with Virgin Radio to make Jack's birthday a memorable one for millions of listeners nationwide.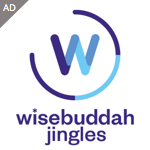 Ben Jones will encourage his Most Wanted listeners to register their ultimate Jack Daniels birthday 3-track set list at a branded splashpage on the new look virginradio.co.uk. He'll then play a listener set on-air each evening, namechecking the listener and telling the nation that they have won a Jack Daniel's prize pack, including a Jack Daniel's guitar, merchandise and a year's supply of Jack Daniel's.
"We're celebrating Jack's birthday with Virgin Radio listeners across the country as they're the ideal demographic for our brand," said Phillip Epps, Marketing Manager, Jack Daniel's, UK. "We're delighted with the promotion mechanic that gives every Ben Jones listener the chance to have fun and celebrate Jack's birthday with us and raise a glass to the man himself."
"Virgin Radio loves a birthday, and Jack Daniel's is definitely one to celebrate every year, especially as it takes a whole month," said Nick Hewat, Sales Director at Virgin Radio. "This campaign will drive listeners to the Jack Daniel's branded microsite and really connect them with the world famous whisky brand whether they're tuning in to Ben Jones on-air or online."