 New Album Chart for Virgin

A new national Album Chart Show is set to kick off this afternoon on national pop and rock station Virgin Radio. Drivetime jock Ben Jones will host the show from 12 till 2pm, which aims to reflect the heavy album music buying tastes of the British public.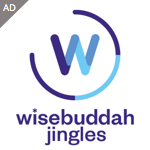 The chart show will provide an opportunity for Ben to play songs from all the top acts riding high in the album charts, such as current top ten albums from Snow Patrol, Oasis and The Beatles as well as tracks from artists in the charts which might not get played on Virgin Radio in a regular show.
"The album chart is full of the music that our listeners love hearing and indeed are buying," said Mark Bingham, Programme Manager at Virgin Radio. "There are some great acts in the top ten, eight of which are currently on the legendary Virgin Radio playlist — making this chart a real treat for our listeners and something different to hear on a Saturday afternoon."
–
[link=https://radiotoday.co.uk]The latest from RadioToday.co.uk[/link] Story? [email protected] or call 0871 315 6 315


Don't forget, we can send you radio news via email direct to your inbox with a number of options. Just use the form below to register.