 GCap Media has won the final analogue radio licence to be awarded by Ofcom, with its XFM format. It will be the fourth XFM branded station to go on air, alongside London, Manchester and Scotland. The station beat 7 other applicants and will cover Cardiff and Swansea – plus places like Bridgend, Neath, Llanelli and Port Talbot – on 106.8fm and 107.3fm.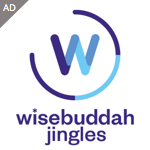 It will provide an alternative rock guitar-led listen on the dial, something not currently available to analogue radio listeners in South Wales. The new XFM station also plans to be a big player in the local music scene, and has the Manic Street Preachers' Nicky Wire as chairman of its Advisory Board.
Commenting on the announcement shortly after 5pm, Nick Davidson, Managing Director of Xfm told us:
"We are over-the-moon with the announcement and can't wait to get moving on bringing everything great about Xfm to such a fantastic area with a strong musical heritage. We received so much support from the local people when we were putting the bid together and as a local myself I can't wait to be able to tune into a station that plays great new music."
In the application to Ofcom for the licence, XFM South Wales proposes that artists featured on the station will generally be "alternative", credible, youthful and committed to challenging the aesthetics of mainstream pop music, with an emphasis on quality of composition. Alternative genres will include Alternative Rock, Modern Alternative, Britpop and Pop Rock.
All aspects of XFM's output will feature artists from South Wales and the surrounding area prominently. Daytime programming will contain local listings for live music and other cultural events and music news. In addition, weekly output will include at least three "live" sessions (each at least 15 minutes of length) and at least three unsigned artists. XFM South Wales will also broadcast specialist comedy shows and seek to include comedy elements within general programming where appropriate.
GCap Media plan to co-locate the new XFM South Wales station with their existing Cardiff-based Red Dragon FM station in Cardiff Bay.


Don't forget, we can send you radio news via email direct to your inbox with a number of options. Just use the form below to register.