 Breakfast changes at Galaxy

Former BBC Radio 1 chart show host Wes Butters is swapping early mornings for early afternoons on Chrysalis station Galaxy Manchester as he and his co-host Polly Garside are transferred to other shows. Drivetime jock Rob Ellis takes over the breakfast show with immediate effect.
Wes left the chart show on Radio 1 in February 2005, and joined Galaxy eight months later. During his breakfast stint, he has won a Silver Sony award for Best Breakfast show (2006) and an Arqiva nomination for Best UK Presenter. He was also voted northwest England presenter of the year in X-Trax.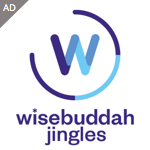 He now takes on the afternoon show 1 till 4pm at the Manchester station. Former Key 103 and Rock FM jock Rob Ellis started his new breakfast show on Monday, and will be joined by Manchester stand-up comedian Alex Boardman, Rachel Burke Davies and brings Nigel "Wingman" Clucas with him from his drive show. Carl Spencer replaces Rob on drive, and Ant Payne picks up from breakfast at 10am. It is thought Polly will move to a new show on Galaxy Digital.
Mike Cass, Galaxy brand programme director told RadioToday.co.uk: ""Wes has had enough of early starts, so will now be gracing Galaxy's 1300-1600 weekday slots. We are looking forward to hearing him take Moorehouse, Edith and XFM's automated computer apart in this time slot. Wes starts his new show from 25th June."
Wes will now spend more time writing his book, due for release in 2008, and on other projects.
–
[link=https://radiotoday.co.uk]RadioToday.co.uk – non-stop radio news[/link] [email protected] or call 0871 315 6 315